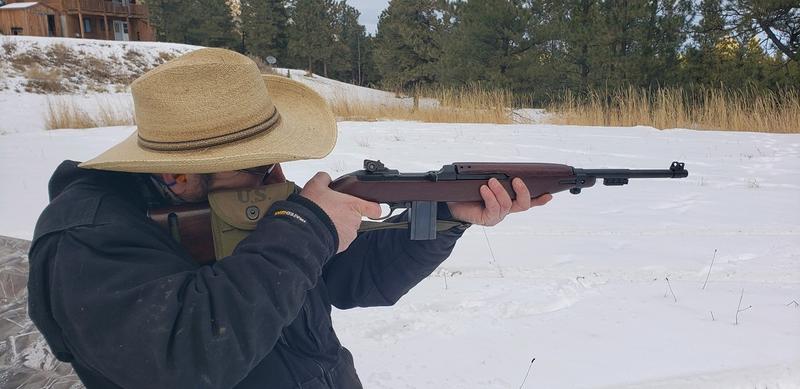 Having falling in love with Mister B's 1942 M1 Carbine, I did my research and ultimately decided that I wanted to buy a modern production version. I respect the heritage of an original WW2 rifle and I suspect that I'll eventually get one just for historical reasons, but I wanted a rifle that I wouldn't feel bad about shooting regularly. Since it was also an original OEM from WW2, I felt that the Infield would give me the best of both. So I placed my order with Bud's gun shop and about two weeks later my gun arrived.

I was highly impressed with the fit and finish. The wood is gorgeous, and everything feels quality. My initial concerns were magazine related; I dang near had to use a vise to get rounds #14 and #15 into the OEM magazine.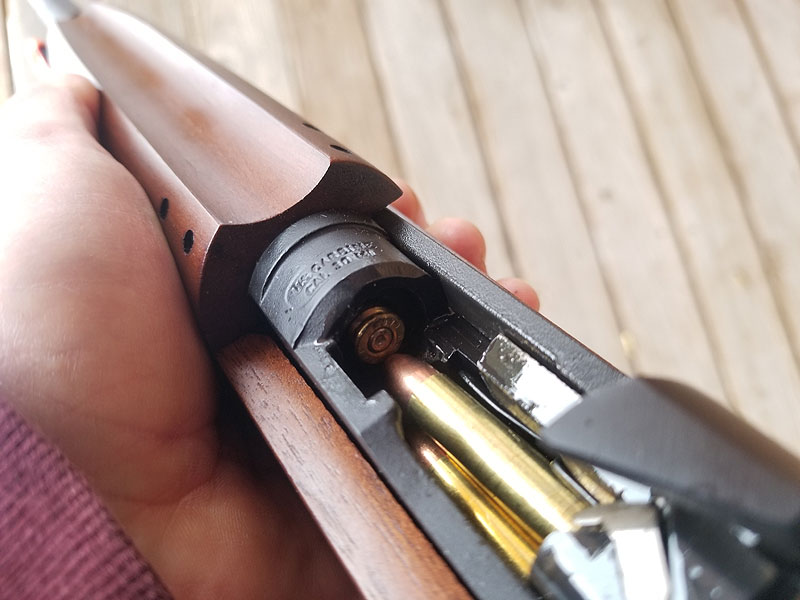 Shooting a combination of Remington 110 grain FMJ, Federal 110 grain JSP and American Eagle 110 grain FMJ, to my dismay I found the rifle to be highly unreliable. After 100 rounds through the OEM fifteen round magazine, I suffered an almost 50% failure rate. I suffered about an equal number of failures to extract and failures to feed. I also suffered one failure to fire where I don't think the bolt was closed all the way because there was no indentation on the primer at all despite that the hammer fell. I also tried a thirty round magazine and only suffered one failure to extract using that one.
I'm sincerely hoping this is some kind of break-in issue or something that can be easily resolved. I love this little rifle, and I want to love this rifle as much as I love this rifle.