It is my sad duty to inform you that one of our founding members, Ted Mattingly, well, you can read it for yourself, below.
You may know him by Ted, or MattinglyT, or Sasquatch. Ted is a founding member of this forum; he was a moderator back in our glory days. Ted is a friend, a father and a husband. He posted this tonight on Facebook; I'm sharing it with his permission.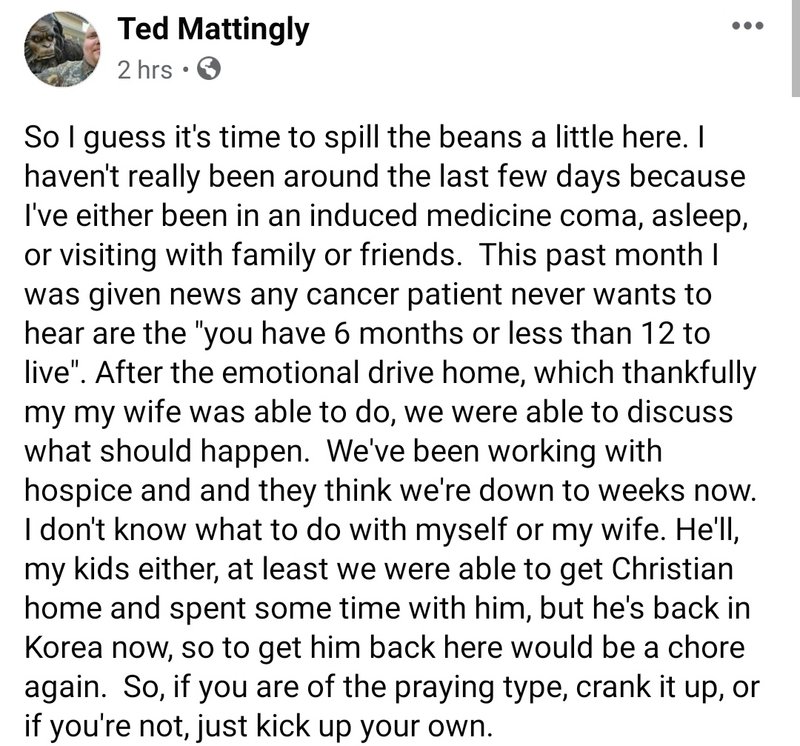 I'm so goddamn sorry.